Thai Binh is ready to welcome Korean investors
Thai Binh is a province near the sea, rich in natural resources, and a large land fund for industrial and agricultural development. Thai Binh Economic Zone, approved by the Government, has an area in the top of the country and is being invested with modern and synchronous infrastructure. The site clearance is strongly directed by the province, ensuring the availability of clean ground for investors. The road and waterway transport system is connected and gradually modernized. The province's local labor force is abundant along with the most attractive investment attraction policy in the whole country today...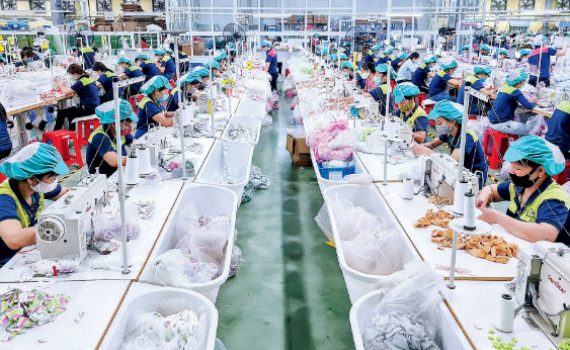 Production at Innoflow Vina Co., Ltd.
Thai Binh is characterized by the culture of the Northern Delta region, which has a lot of similarities with Korean culture; People share the same virtues of friendliness, diligence, creativity in labor, production, and eagerness to learn. Converging all the factors of Clement weather, favourable terrain and concord among the people, Thai Binh is ready to welcome large investors in the world, including Korean investors to cooperate in investment and development.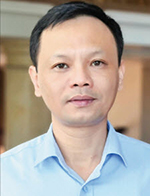 Mr. Pham Tung Lam, Head of the Provincial Management Board of Economic Zones and Industrial Parks
The potential and opportunities for Korean investors to come to Thai Binh are still great. Thai Binh Economic Zone is one of 17 economic zones of Vietnam, with a total area of ​​30,583 ha, of which industrial development area is over 8,000 ha. Thai Binh economic zone is located near the important traffic points of the region: about 35km from Cat Bi international airport (Hai Phong), about 50km from Lach Huyen international seaport (Hai Phong). In addition to modern and synchronous transport infrastructure, the province has now arranged a clean land fund with a large enough area that has been cleared, ready to receive investment projects. In addition, once investing in Thai Binh Economic Zone, investors shall enjoy the highest incentives within the legal framework of Vietnam. The province also arranges land fund to build houses for workers, experts, amusement parks, golf courses for foreign experts in economic zones and urban areas in the province.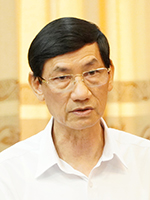 Mr. Do Van Ve, Chairman of the Provincial Business Association
In the past two years, despite facing a lot of difficulties due to the impact of the Covid-19 epidemic, the world and domestic economies fluctuated, but Thai Binh still maintained a stable economic growth rate, especially attracting foreign investment. Investment in the area has continuously increased. Currently, the province has more than 10,000 enterprises. In order to create an open, attractive and favorable investment and business environment, the Provincial Business Association has been advising the Provincial People's Committee on many solutions to direct, support and remove difficulties for businesses. Recently, the Provincial Business Association has been assigned by the Provincial People's Committee to lead the implementation of the DDCI Index, a tool that will have a strong impact on the quality of economic management of departments, agencies, and authority of districts and city. We hope and believe that the investment and business environment of the province will improve strongly and create attraction for foreign investors, including Korean enterprises.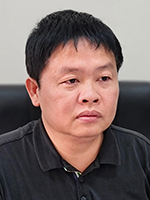 Mr. Dang Thai Son, Deputy Director of Thai Binh Province's Development and Investment Promotion Support Center
Provincial authorities always accompany investors in surveying, selecting investment locations, accompanying investors in handling administrative procedures. Along with promoting investment attraction, we will coordinate with departments, agencies and sectors to well implement creating an attractive and transparent investment and business environment; especially, create the most favorable conditions for investors in terms of investment procedures, site clearance, infrastructure construction, human resources... For Korean investors that are instituted by the functional agency and supported 100% of the cost of implementing investment procedures, always accompany and promptly solve all difficulties and problems during the investment, production and business activities of the project.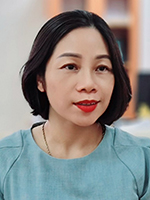 Ms. Ngo Thi Lien, Head of Import-Export Management Department, Department of Industry and Trade
Currently, the province has 170 enterprises exporting to the Korean market. The annual export turnover to this market always keeps a stable proportion at 18-20% of the province's total export turnover. The main items exported to the Korean market are garments, fiber, civil porcelain, footwear, seafood, handicrafts, and automobile spare parts, which are all strong and key products of the province. With potential export geography, if businesses actively penetrate and take advantage of new FTAs, Korea will become a key market to help businesses develop in the coming time.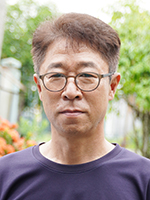 Mr. Kim Dong Bok, Deputy Director of PS Vina Co., Ltd
After 15 years of investing and operating in Thai Binh, we have been facilitated by local authorities at all levels in terms of investment procedures, ensuring security and stability to help businesses feel secure in production and business. During the outbreak of the Covid-19 epidemic, provincial leaders were very interested in sharing and supporting businesses to prevent and control the epidemic, control the situation, and maintain production. Thai Binh is a province with abundant labor resources, which is convenient for recruiting human resources. In particular, Thai Binh workers are very industrious, hard-working, smart, creative, meeting the requirements of producing goods that require skills, good workmanship, high labor productivity, delivering the orders to partners on schedule. 
---